In light of the postponement of our Tutor meet and greets, the Year 9 tutor team are calling home to introduce themselves. Please keep an eye on the website, where a video of the Year 9 tutor team will be uploaded so you can put names to faces. If you have not had contact by Tuesday 20th July, please email KeepInTouch@northbromsgrove.worcs.sch.uk
Headteacher's Welcome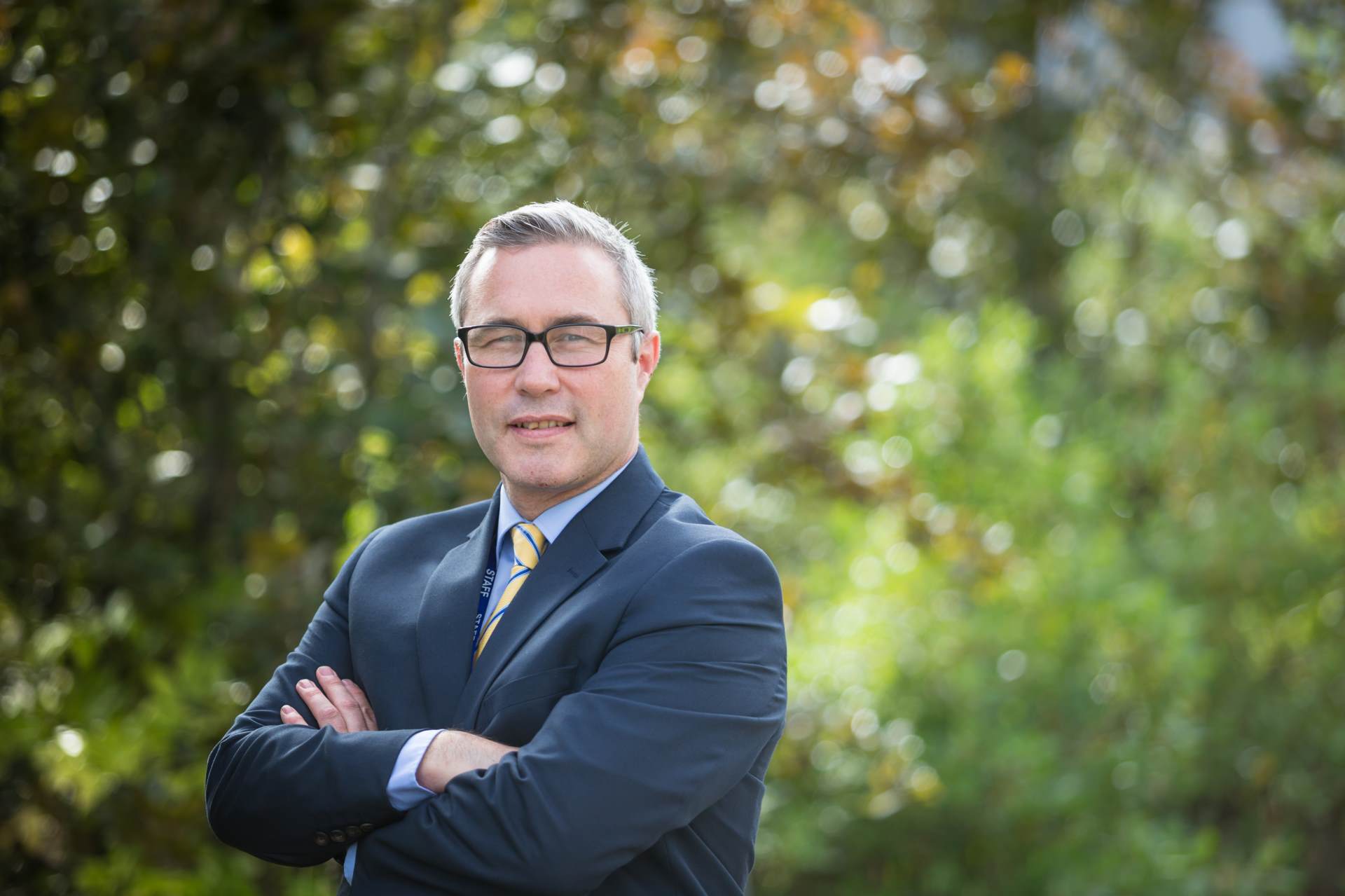 Dear Parent/Carer,
I am delighted to extend a warm welcome to you all on behalf of staff and students at North Bromsgrove High School. This time marks an important stage in your child's educational journey and we are very excited to meet you all and share our vision for the school over the forthcoming months.
Despite the current lockdown, we are totally committed to ensuring that your child has an excellent transition period into our North Bromsgrove Family. You will appreciate that the health and safety of our students is paramount and therefore we will be approaching the transition period in a different way and using the benefits of modern technology so as to ensure every student receives the same quality induction whilst ensuring they are safe.
Our welcome will involve a series of video recordings and digital articles presented by our staff so that you and your child can virtually meet us and get to know the school. We will also be carrying out a virtual tour of the school so that you can see and absorb the look and feel of North Bromsgrove before your child starts in September.
Miss McKenzie (Assistant Headteacher) ably supported by the Year 9 Progress Leader (Mrs Franklin) are leading the transition process and have been working with all feeder schools recently to ensure a smooth transition of students into Year 9. This has involved liaising with pastoral leaders, Heads of Year 8, Subject Leads and SENCos. We feel it important to highlight that your child is already not just a name, we value the uniqueness of the 'individual' and go to great lengths to really get to know and understand our students so that they can flourish academically and pastorally.
Please rest assured that your child will benefit from an excellent transition and subsequent start to North Bromsgrove High School, and we look forward to working with you and celebrating your child's future successes.
Yours faithfully
Mr Gibson
Headteacher
Senior Leadership Team
Year 9 Walking Tour
Year 9 Meet the Tutors
Meet and Greet - Thursday 2nd September 2021
Please see our letter about the rescheduled 'Meet and Greet' sessions and Lateral Flow Testing taking place on Thursday 2nd September 2021.
Students will also receive their House ties on this day. If you are unable to attend and would like a friend or relative to collect your tie for you then please let us know at keepintouch@northbromsgrove.worcs.sch.uk.
Many thanks and we look forward to seeing you in September!
Please click HERE to view/download the letter.
Year 9 Transition Booklet
Please click HERE or on the image below to view/download our helpful guide to your new school.
Year 8 Activity Booklet
Click HERE or on the image to download our printable activity booklet.
North Subjects Playlist
Essential Forms
Please follow the link to each form that needs completing:
• Home/School Agreement & Mobile Phone Policy
• Data Collection Form (Including Biometric permission)
• Medical Form
• IT Student Information Technology Acceptable Use Policy
• Music Lessons (To be completed if you wish to start or continue with peripatetic music lessons at NBHS from September 2021)
• Language Choices 2021/22
TRANSITION GALLERY