Prospectus

Headteacher Welcome
Choosing the right school takes time and is one of the most important decisions that any parent will make. North Bromsgrove is a 13-18 High School in which we strive for academic excellence and offer an education that seeks to develop the 'whole person' within a caring and supportive environment.

There is a shared moral imperative by all members of our school to deliver an inclusive education, within our state-of-the-art facilities, which ensures that 'everyone succeeds'. We are committed to delivering the highest standards of teaching and learning, and we are proud that our students demonstrate high standards of dress, aspirational goals, a personal vision, and a sense of integrity.

Our school motto Studies Determine Character is lived out day to day by offering a tailored academic curriculum in conjunction with an enormous range of opportunities on offer beyond the classroom. Our enrichment program fosters endeavour and commitment which complement leadership, teamwork, trust, and kindness. The blend of academic and enrichment activities across the school ensures every student can grow and develop, whatever their interests and talents.

We believe that 'learning is transformative' and being a successful school is about providing the best possible education – one that creates a love of learning and nurtures the talent and confidence of our students so that they are well equipped to go on to achieve their highest aspirations.

The prospectus can only provide you with a glimpse of our wonderful school. We invite you to visit our virtual tour, as advertised on our website, to discover the unique education and range of opportunities North Bromsgrove has to offer.
N.Gibson
Headteacher
Click the pic below to open our new prospectus PDF.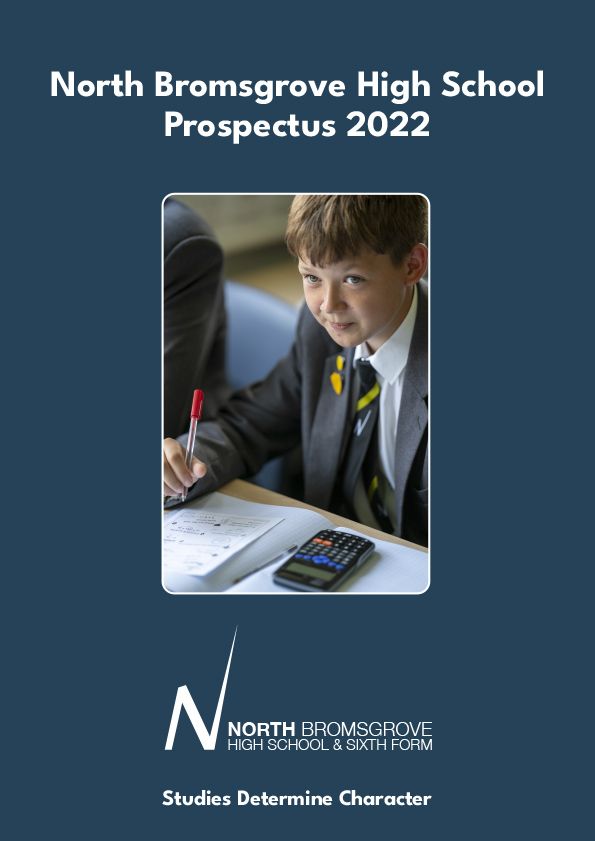 Click here for a printable version.