Prospectus

Headteacher Welcome
Choosing the right school takes time and is one of the most important decisions that any parent will make. North Bromsgrove is a 13-18 High School in which we strive for academic excellence and offer an education which seeks to develop the 'whole person' within a caring and supportive environment.

There is a shared moral imperative by all members of our school to deliver an inclusive education, within our state-of-the-art facilities, which ensures that 'everyone succeeds'. We are committed to delivering the highest standards of teaching and learning, and we are proud that our students demonstrate high standards of dress, aspirational goals, a personal vision and a sense of integrity.

Our school motto Studies Determine Character is lived out day to day by offering a tailored academic curriculum in conjunction with an enormous range of opportunities on offer beyond the classroom. Our enrichment programme fosters endeavour and commitment which complement leadership, teamwork, trust and kindness. The blend of academic and enrichment activities across the school ensures every student can grow and develop, whatever their interests and talents.

We believe that 'learning is transformative' and being a successful school is about providing the best possible education – one that creates a love of learning and nurtures the talent and confidence of our students, so that they are well equipped to go on to achieve their highest aspirations.

The prospectus can only provide you with a glimpse of our wonderful school. We invite you to visit our virtual tour, as advertised on our website, to discover the unique education and range of opportunities North Bromsgrove has to offer.
N.Gibson
Headteacher
Curriculum
North Bromsgrove High School provides a rich and ambitious 13-18 curriculum, which embodies the school motto Studies Determine Character. It equips students with the necessary skills, knowledge and confidence to pursue their goals and aspirations to go on to be successful citizens and make a positive contribution to society.

We want students to enjoy learning and achieve the grades that reflect their potential. We therefore offer a variety of qualifications, which cater for all our students' needs and interests. On entry, students consolidate and develop their Key Stage Three curriculum learning. Alongside this, they follow seven-week taster experiences for our Key Stage Four qualifications.

North Bromsgrove offers a 2.5-year GCSE programme, meaning students commence their formal GCSE study in February of Year 9. Decisions about subject choices are made through our Options process – a range of events, guidance and support allowing students to make informed choices, which help set the foundations for future study or employment.

We are ambitious for all our learners and provide personalised provision for any student who requires additional support.
We place a strong emphasis on students having the necessary skills they need to have ready for when they leave us. At the heart of our curriculum is a key focus on English and maths as these subjects provide the foundation for all learning.

We are justifiably proud of the range of subjects we offer at North Bromsgrove – whilst students can choose to study subjects they are familiar with from middle school study, they also have opportunities to take brand new subjects, such as psychology, photography or business studies. Vocational education is also thriving at our school. We are the first school in the country to offer a pre-apprenticeship, working in conjunction with a local engineering company to develop the next generation of engineers.

Arts subjects are a strength of the North Bromsgrove, highlighting the importance of expression and creativity in our school community. Coupled with state of the art technology, a fully equipped dance studio and extensive sports facilities, students are given every opportunity to showcase their talents and develop skills they perhaps never imagined they had!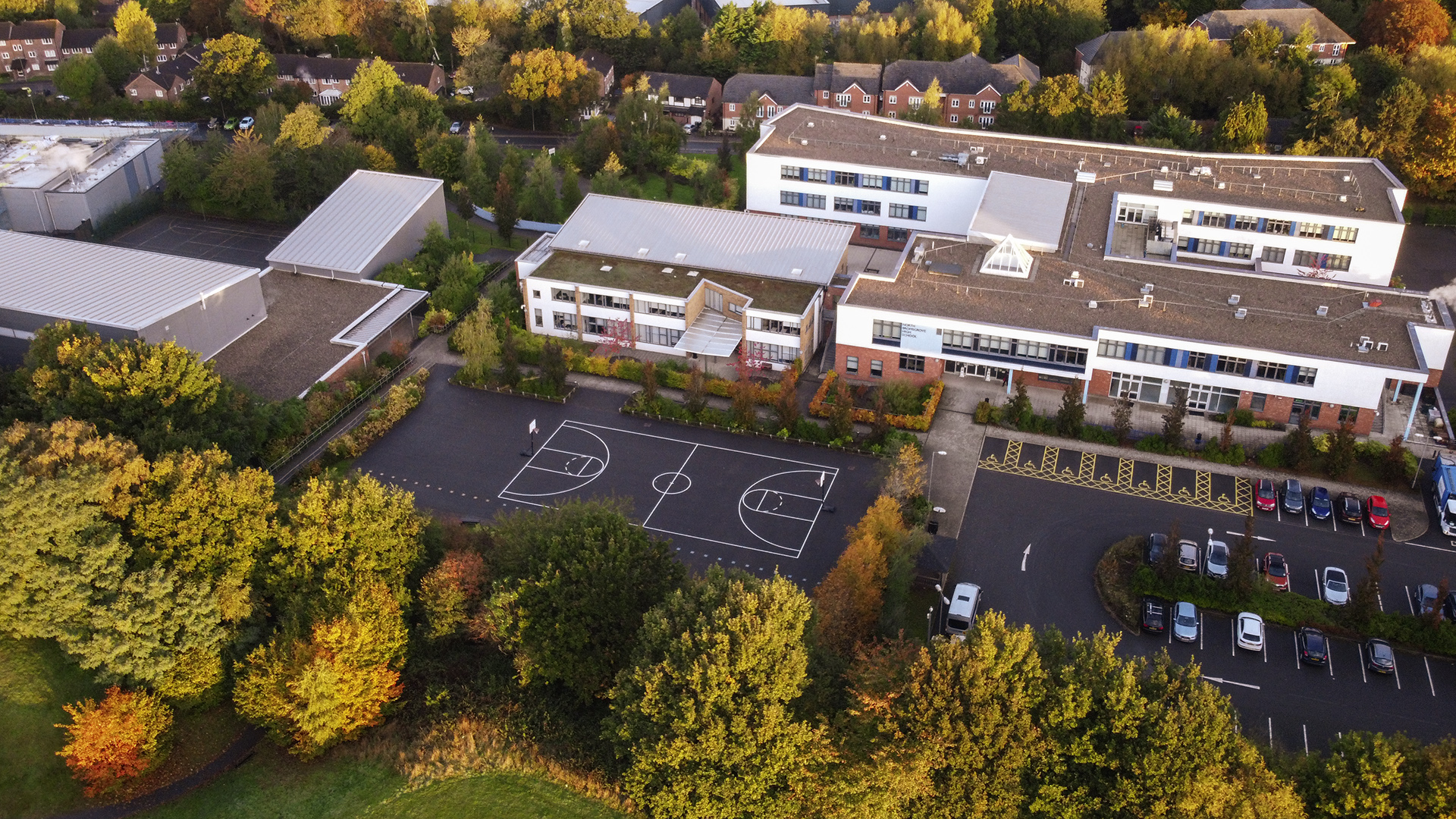 CARE
Community, Aspiration, Respect and Endeavour (CARE) are the values that underpin all aspects of our school life at North Bromsgrove High School. Our students take great pride in looking smart, being resilient learners and playing an active role in our caring community. Student leadership is strong in our school; we have an energetic school council and our team of Lower School prefects complements our Sixth-Form Head Students. Furthermore, house and sports captains play a dynamic role in our successful House system, organising a wide range of community and sporting activities throughout the school year.

Students are supported to settle quickly by a dedicated team of form tutors, a Progress Leader and a Pastoral Manager, who ensure a smooth transition to high school. Whilst still in Year 8, students have the opportunity to spend time with us across the academic year to gain an insight into high school life.

Form tutors are the first point of contact and drive academic excellence, strong attendance and participation in enrichment activities, providing our students with a well-rounded, first class education, enabling all of them to thrive. With a key focus on rewards both inside and outside of the classroom, students are encouraged to challenge themselves and embrace all aspects of school life.

Enrichment
Enrichment has long been at the very heart of our school, offering each and every one of our students the opportunity to thrive outside of the classroom.

Whether it be achieving their competitive goals on the sports field, entertaining their peers in the school musical or learning about different cultures on one of trips abroad, our students are offered a wide palate of extra- curricular activities.

Enrichment Opportunities include:
• Camps International, Skiing in Europe and Languages trips to France and Spain
• London musicals trip
• A wide variety of school clubs including
sports, art, dance, drama, music, debating,
creative writing and STEM
• Duke of Edinburgh Award
• Combined Cadet Force in partnership with
Bromsgrove School
• National Citizen Service – Champion School
• North Worcestershire Enterprise Award
winners 2019
• A variety of careers-related activities
including taster days at Birmingham and Oxford Universities, STEM activity days and a trip to The World Skills Show
• Fund-raising activities and House competitions throughout the year
Shaping the future
Students enjoy a seamless transition into our well-resourced Sixth Form to continue their post-16 learning, benefiting from three dedicated and refurbished study rooms with computer facilities and supported by our dynamic and experienced Sixth Form Team.
All sixth-form students are offered a choice of A-level subjects alongside Cambridge Technical qualifications. With well-qualified teachers and personalised careers advice, we have a strong record of supporting our students with their successful progression to Oxbridge and Russell Group Universities, as well as apprenticeships and employment.

Students have many opportunities to balance academic rigour with enrichment activities; for example leadership skills are honed through the Sixth Form Council whilst relationships with the Lower School are developed through the leadership of subject ambassadors, sports leaders and prefects. Personal development is also encouraged through opportunities such as the Extended Project Qualification and the Duke of Edinburgh Award.