UKMT Intermediate Maths Challenge results
North Bromsgrove High School students smash all records with outstanding Maths Challenge results
Last month (February 2022), all North Bromsgrove High School students from the top Maths groups of Years 9, 10 and 11 participated in the UKMT Intermediate Maths Challenge.
In a similar fashion to the Senior Maths Challenge, the aim of this national Maths competition is to encourage mathematical reasoning, precision of thought, and fluency in using basic mathematical techniques to solve interesting problems.
The challenge consists of 25 multiple choice questions that have been designed to make students think and be challenged. Most are accessible, with knowledge based on both KS3 and GCSE subject knowledge, yet it also challenges those with more experience. Students were only given plain/lined paper and no calculators were allowed throughout the 60-minute paper-based challenge.
As the Maths Challenge is a national Maths competition, North students faced tough competition as they compete against schools across the UK and around the world. Half of the participants receive certificates. Gold certificates are awarded to the top 8% of all participants, silver goes to the next top 17% and bronze goes to the next top 25% and that is not from not only the national participants but also those from overseas.
The Maths department is delighted to announce that we have a record-breaking 77 winners – with three gold, fourteen silver and sixty bronze certificates!
Our congratulations go to all participants, with special recognition to Lewis Ricketts (top scorer in Year 11), Tom Blizzard (Year 11) and Ashleigh Kennedy (top scorer in Year 9) who achieved gold, with Gene Smith and Riley Sanford-Godwin achieving silvers. All five of these participants are amongst the top 9,500 students from the Maths Challenge and all qualify for the follow up Pink or Grey Kangaroo competition (depending on their year group) which will take place on Thursday 17th March.
The certificates will go well with their CVs and their plans for the next steps ahead, such as applying to the sixth form at North where we have an increasing number of students taking A-Level Maths with opportunities to do a second qualification in A-Level Further Maths.
Mr Man, teacher of Maths at North Bromsgrove High School and organiser of the UKMT Maths Challenge for the school, said, "I am absolutely delighted that our students at North have smashed records with the highest number of winners from this year's Intermediate Maths Challenge. This is certainly due to the hard work of our students throughout this year who continue to work to or even exceed their aspirational targets, but also to my colleagues who continue to work incredibly hard to provide good to outstanding Maths teaching to our students. I am looking forward to our students participating in the follow-up Kangaroo competition and also cannot wait to see how our students will perform in the next set of GCSE and A-Level exams this summer".

The full list of winners are listed below in order of Year group:
Year 9:
Gold (1):
Ashleigh Kennedy – Grey Kangaroo qualifier and Best in Year 9
Silver (2):
Gene Smith – Grey Kangaroo qualifier
Riley Sanford-Godwin – Grey Kangaroo qualifier
Bronze (16):
Thomas Parsons
Samuel Harvey
Deborah Jenkins
Oliver Goodenough
Jai Badesha
Scarlett Fletcher
Callum Weaver
Harrison Carr
Freya-Yvonne Stanton-Speck
Katie Fisher
Ewan Mosley
Bradley Davidson
Oliver White
Dylan Ogden
Carla Cox
Tabitha Shah
Year 10:
Silver (3):
Alfie Smailes – Best in Year 10
Chin Devitt
Aaron Machado
Bronze (22):
Charlie Bailey
Eliza Cox
Georgia Hewitt
Harrison Gilder
David Glaister
Charlie Saul
Cameron Barrett-Lees
Kavan Fletcher
Sophia Jones
Olivia Kershaw
Amelie Godfrey
Grace Hall
Sydney Dickinson
Charley Keen
Charlie McNamara
Anya Matrix
Annika Biggs
Bailey Depper-Gwilliams
Ruby-Lily Green-Jeffries
Owen Jones
Charley Roberts-Stock
Madi Unwin
Year 11:
Gold (2):
Lewis Ricketts – Pink Kangaroo qualifier and Best in School
Tom Blizzard – Pink Kangaroo qualifier
Silver (9):
Sam Jenkins
Sam Taylor
Maisy Davies
Theo Mugglestone
Cole Collins
Anaya Pye
Lewis Leddington
Milo Boffey
Ben Gudger
Bronze (22):
Olly Harper
Hayden Weston
Jacob Kelly
Lauren Coates
Chloe Howdle
Draven Fullelove
Callum Hambleton
Caitlin Lynch
Tom McRoy
Molly Curtis
Charlie Gardiner
Lilly Taylor
Dylan Crowe
Daniel Downie
Josh Nicklin
Adam Stone
Allan Flanagan
Ella Bramston
Emily Cook
Olivia Daly
Jack Ellis
Oli Hawketts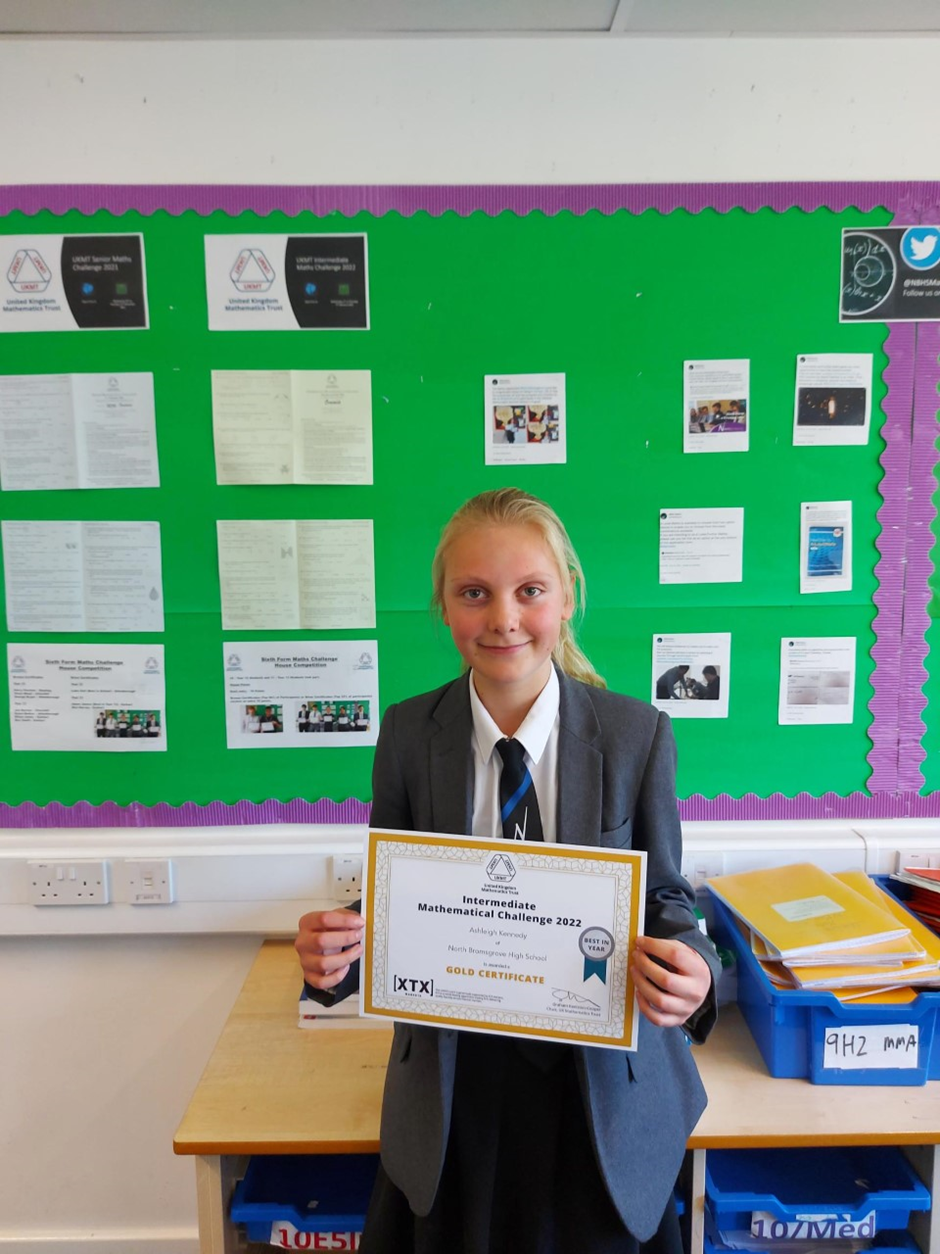 Year 9 Gold winner and Best in Year 9 – Ashleigh Kennedy
Year 11 Gold winners – Lewis Ricketts (Best in School) and Tom Blizzard
11B1 Silver winners – Sam Jenkins, Sam Taylor, Ben Gudger, Cole Collins and Anaya Pye
Year 10 silver winner – Alfie Smailes (Best in Year 10)