Sixth Form community action

North sixth form students organised and participated in a week long community focussed fundraising week. They had a food bank donation station in their dedicated sixth form study rooms and this has been donated to New Starts to support families who need a little extra help this year. This was a house competition and the winning house was Churchill, with Earhart coming in as a close second place.
They also clocked up the miles in a marathon challenge where all students ran laps of the school field all day on Friday 13 November, the sun thankfully shone and they were able to achieve a grand total of 31 marathons! The three highest totals of laps came from Jake P and Jess G in Year 13 and sixth form tutor, Mrs Evans.
They also released a fashion edit via social media and did litter picking in the local area, which was supported by the local community group Keep Bromsgrove Beautiful who kindly donated sponsored tabards and pickers, which will now be used as a regular part of the sixth form enrichment programme, pics from those events deeper in the news section.
In total they raised over £1,200 which will be split between The HB9 Foundation, The British Legion and the Sixth Form Fund to help subsidise a sixth form ball in the summer of 2021 for the students who missed their prom this year due to Coronavirus restrictions.
Hope, Sinead, Dylan and Joshua.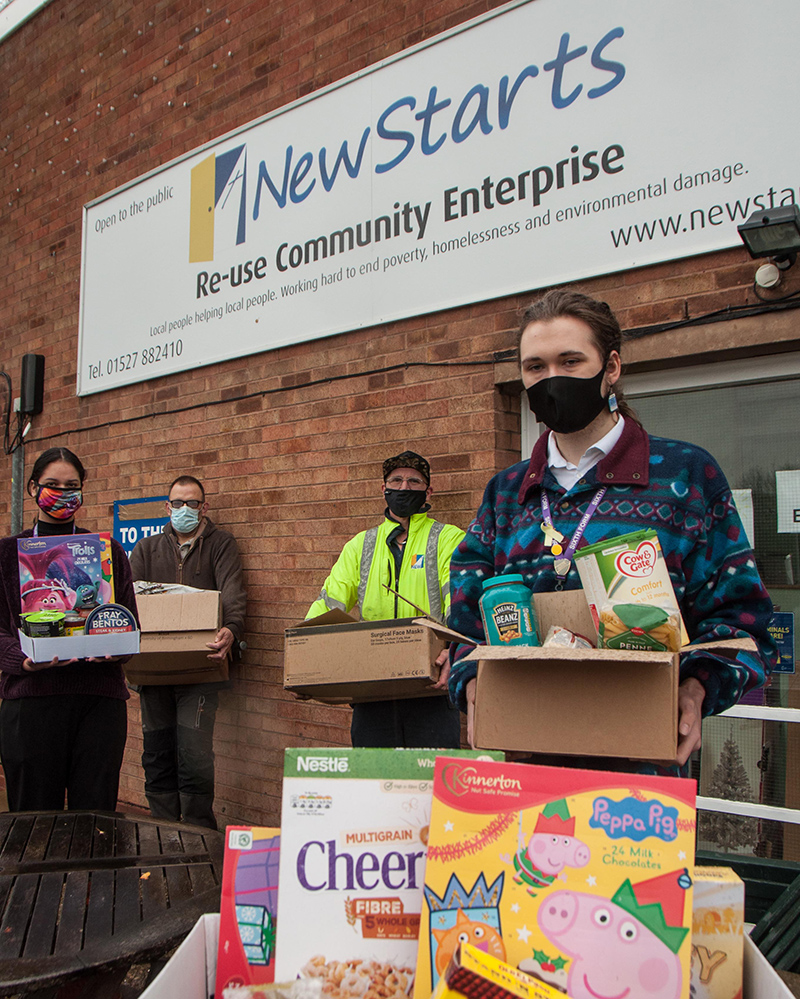 Joshua and Sinead.