North Remembers its Fallen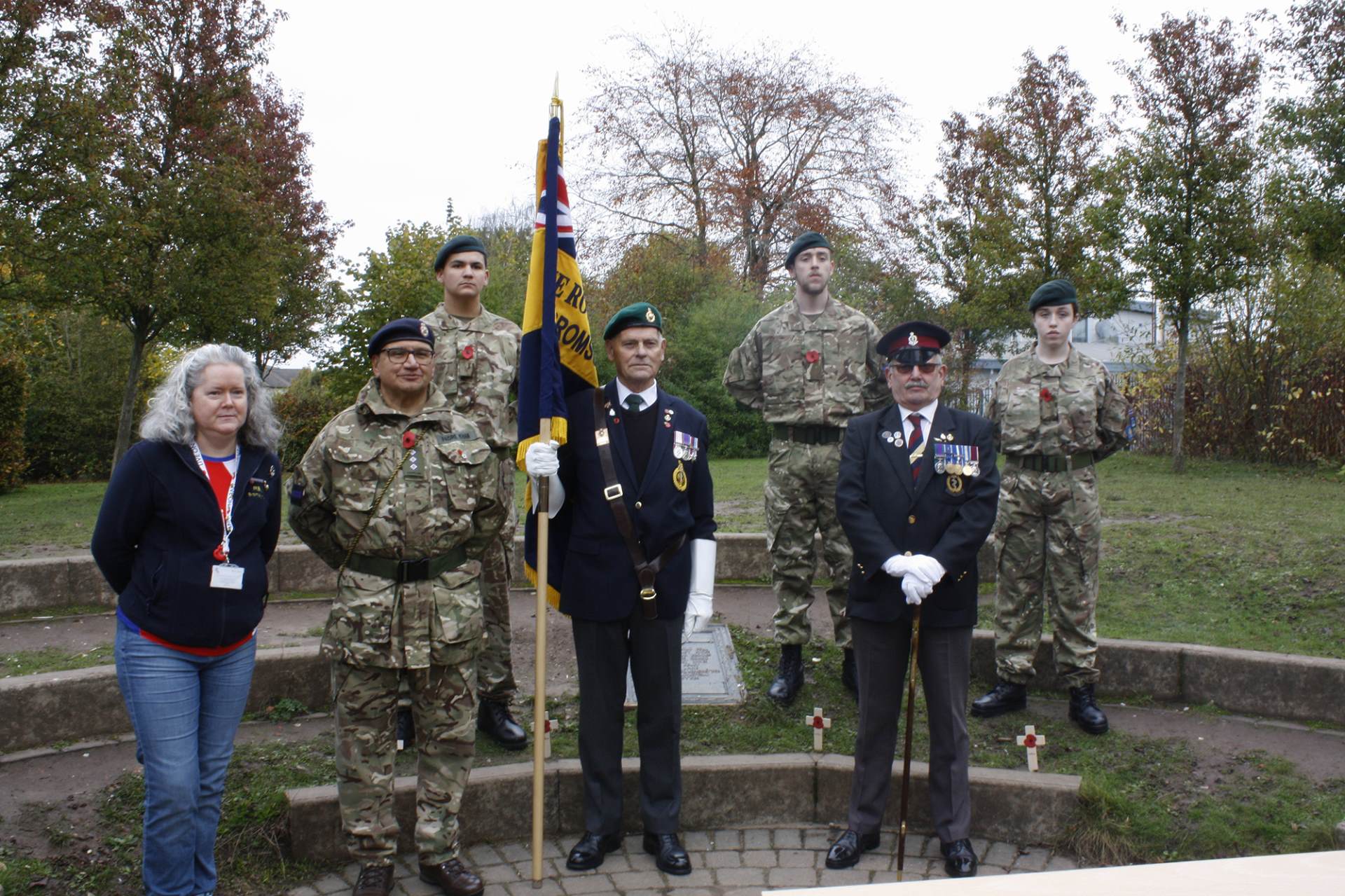 Members of the local community came to North to support our annual service, remembering the students at North who lost their lives at war. A significant moment in the school calendar that we use to enhance students' understanding through CARE lessons and assemblies.
Last year, we created our remembrance film which still holds relevance today.
//www.youtube.com/embed/9JHDLpAYVJg
This year, students Jack Turner-Reynolds and Keira Turner- Reynolds (in uniform) were accompanied by Seb Lunn and Jacob Colston to represent the school and their cadets in marking the occasion.
Also present from the British Legion with their community representatives were:
Kate Harris, also a parent at the school; Reverend Ray Khan who played The Last Post on Bugle and brought us all to tears; Patrick Smith (British Legion President) and Burt Sherwood (Standard Bearer). We thank them all for taking time out of their busy schedules to come to school and remember with us.
The senior prefects are selling poppies in school with thanks to Jules Evans (Poppy Appeal Organiser) and staff and students are decorating their classroom doors with the poppy appeal posters that have been issued again this year.
Let's make this year the highest in fundraising for our local causes.