Busiest Open Evening in the school's history!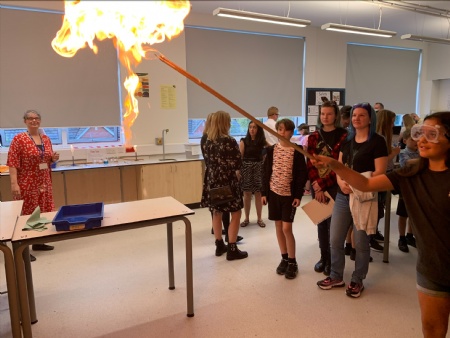 What a wonderful evening we had welcoming families into our school. We had over 100 students volunteering to come back after school to show visitors around and showcase different subject areas. They were amazing ambassadors for the school and their sense of pride and happiness was visible to our guests and commented on by many families.
Mr Gibson's speech was passionate and his commitment to the school was clear to see. The success of GCSE and Sixth Form has already been achieved but as he said, 'It is not a case of job done - we can always do better. We have the staff; fantastic facilities and the students to be a nationally recognised high performing school and that will happen. We are not a school that stands still; we are innovative and outward facing to be the best school we can be for our North family.'
We can't wait to meet you all again for transition events and induction next year!